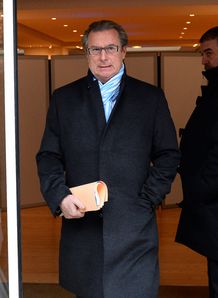 Racing Métro have announced that young prop William Ebongue Sipamio died of a "sudden cardiac arrest not linked to his sporting activity".
The update came from the big-spending club's president Jacky Lorenzetti, who spoke on Friday.
"It was a sudden death of an adult," explained Lorenzetti, adding that an autopsy had been performed on 19-year-old Sipamio, who was found dead in his room at the club's training centre in Plessis-Robinson on May 27.
The young prop, also a member of the French national academy, passed away just two days after helping Racing win the U19 national title.
Racing will name the media room at its Plessis-Robinson headquarters in memory of him.