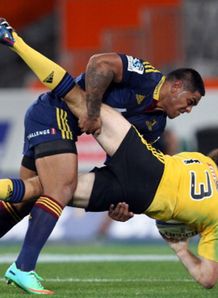 With Super Rugby in full-flow, and the European teams returning to domestic duties last weekend, the big hits were flying in across the globe.
An All Black legend got hammered in Otago, while there was some typically bruising rugby on show in England and France.
Our friends at Bleacher Report have put together a clip of the biggest hits of the weekend.