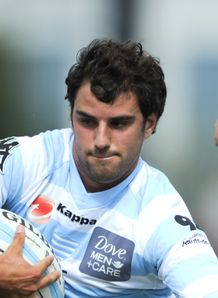 Grenoble have confirmed the arrival next season of fly-half Jonathan Wisniewski from Top 14 rivals Racing Métro.
The 28-year-old, who was top points scorer in the Top 14 in 2011, has started just five matches this season, since Ireland fly-half Jonathan Sexton's arrival.
A target on a number of clubs in both France and England, the former Toulouse and Castres player has inked a one-year deal with the option for another year.