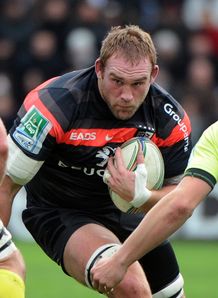 Toulouse lock forward Romain Millo-Chluski has extended his time with the French giants after inking a new three-year contract at Stade Ernest-Wallon.
The 29-year-old international, who has played 18 times for les Bleus, joined Guy Noves' outfit back in 2000 and has won the Heineken Cup twice.
Toulouse face Treviso this Sunday as they look to gain the upper hand in Pool 2 of the competition.