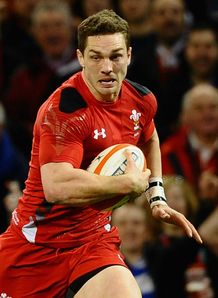 Related links
Teams
Head of Regional Rugby Wales, Mark Davies, says his group and the WRU remain "quite far apart" on the future of Welsh rugby.
Despite plans for a new European format being finalised and confirmed this week, the Welsh domestic game is still in a state of unrest, with RRW and the WRU at loggerheads.
A deal regarding funding and release of Wales players for Test matches has still to be hammered out, with an RRW statement this week saying, "Our efforts will now be concentrated on working with the WRU to ensure ... a positive agreement."
But acting chief Davies admitted much worked was still to be done between the two bodies.
"The first and foremost question is are we all committed to achieving competitive regional rugby in Wales," Davies told BBC Radio Wales.
"If we are, then the rest works out from there.
"But what we need to do is establish the principles and fundamental elements that we're trying to achieve first, and that's not something that we've been able to achieve so far.
"At the moment we have on the table exactly the same amount of money that we previously had, with the addition of an offer of £2m of new money from external sources basically which is aligned to some form of national or dual contract structure.
"That isn't going to be sufficient . . . what that means is . . . there's no new money at all from the WRU.
"We've made a number of proposals that we believe are coherent structures that make sense for both parties going forward.
"[They would] ensure that we have a successful national team - which is critical to all of us - and successful regions.
"We are yet to agree on those structures."