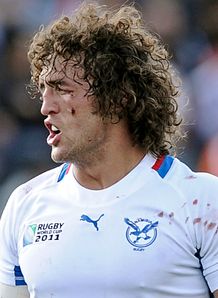 Related links
Teams
Namibia, winless at Rugby World Cups, booked their spot in 2015's showpiece on Sunday after beating Madasgascar. Here's why they could break that duck.
In their four previous outings they have lost all fifteen of their pool games but did look strong last weekend, albeit against weaker Test opposition.
Our friends at Bleacher Report believe a first win is coming though in England next year. Click here to find out five reasons why this is a possibility.