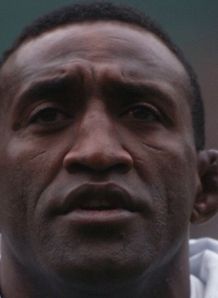 Related links
Teams
Fiji coach Inoke Male has slammed England, France, Australia and New Zealand for "poaching" youngsters from the Pacific Island nations.
Male comments come in the wake of England naming New Zealand-born Saracens prop Mako Vunipola, the son of former Tongan international Fe'ao Vunipola, in their squad for the November internationals where he will join Manu Tuilagi, whose elder brothers have played for Samoa.
"There are several players not available to us for this tour because they want to play for other countries," Male told the Times ahead of Fiji's clash with England at Twickenham on November 10.
"Young players now want to pursue options for other countries rather than coming on tour which is not a good sign.
"We have got a lot of problems caused by European countries, especially France and England, who have taken some of our players through their academies when they were young.
"England and France have got a lot of players to pick from already and, as a small country, for our players to be poached from us is not acceptable.
"There is one very talented player we wanted to select who went to an English academy and he is now 16-years-old and has opted to play for England.
"It is very obvious what is happening. If you go to the secondary school championships you will see scouts from Australia, New Zealand and England trying to find your players who want to go overseas. They are taking our young players like vultures.
"I will not tell you the specific players but I know of players who get invited to the UK when they are 14," added the Fiji coach.
"Now as 17-year-olds they are opting to play for England. That means everybody here who is young wants to play for England.
"As a good player that's what they choose and we respect that but it is mainly because of the money. That's what happened when boys are given the option. We need the IRB to stop this rule or change it."