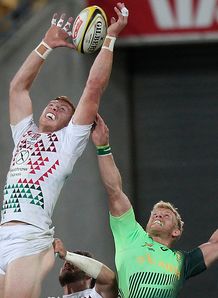 The IRB have announced the pool stage draw for the Tokyo stage of the Sevens World Series on the 22nd and 23rd March 2014.
New Zealand, winners in Wellington, head up Pool A alongside the impressive Canadians, as well as Wales and Portugal.
Runners-up South Africa, the big-ticket side in Pool B will look to get back among the trophies; taking on Argentina, the ever-improving Kenyans and host nation Japan.
Pools C and D throw up some exciting ties, too. England and Australia will meet in Pool D alongside Scotland; while there is a Pacific Islands clash in Pool C where Fiji tackle Samoa.
Pool A: New Zealand, Canada, Wales, Portugal
Pool B: South Africa, Argentina, Kenya, Japan
Pool C: Fiji, Samoa, France, USA
Pool D: England, Australia, Scotland, Spain