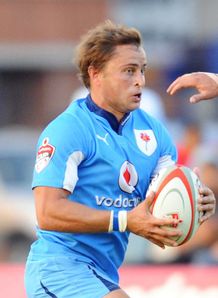 The Blue Bulls have confirmed that scrum-half Ruan Snyman has been released from his contract with immediate effect.
French club Racing Metro have paid the required transfer fee, which allows Snyman to represent his new club as soon as he is selected.
"Ruan had a contract till October 2013 and he could join Racing only if he was available immediately," said Bulls High Performance Manger Xander van Renseburg.
"We decided not to stand in his way and accepted the request and transfer fee involved. There are no hard feelings involved here and we wish Ruan all the best in France.
"He has been an honest, hard-working professional who served the Vodacom Blue Bulls with honour and distinction."