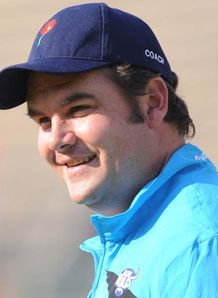 Blue Bulls head coach Pine Pienaar expressed his relief after his outfit's Currie Cup victory over the Free State Cheetahs in Pretoria on Saturday.
Pressure was building as Pienaar's team was on a three-match losing streak before their 34-30 victory over the Bloemfontein outfit.
"I didn't sleep much the whole week and I'm just glad I could get past tonight and I am happy for the players," said Pienaar.
"The last few weeks was hectic, especially off the field and obviously it is a bit of an emotional rollercoaster."
The Bulls had to overcome a fightback from the Cheetahs towards the end of the eventual victory, which some relief to the Pretoria-based side.
"The first half we really played well and our defence was really outstanding in the first half," he said.
"In the second half, you can't take anything away from the Cheetahs they came out and got a few opportunities and they used that and put us under immense pressure up until 81 minutes."
The side's defence has been a source of concern for the Blue Bulls as their opposition easily found gaps in their defensive lines.
The Bulls have in the process dug themselves out of the last place on the Currie Cup table to give themselves a chance of reaching the play-offs.
Pienaar was, however, under no illusions that the team was still far from dishing up a spotless performance.
"I am relieved by the win, I am happy by the way we pitched up defence wise and I next week will be even tougher," he said.
"There are a lot of things we could have done better and that's what we will have to look for."