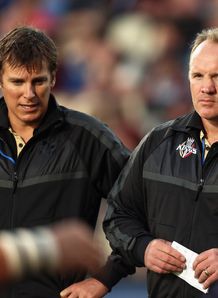 Former Southern Kings back-line coach Brad Mooar has been appointed as Southland's head coach for 2014.
Mooar, who left the relegated Super Rugby franchise in June, will replace David Henderson who was in charge of Southland since 2005.
Before moving to the Kings in 2012, Mooar was a successful coach in Christchurch club rugby. He coached the Christchurch club's premier team from 2007 to 2011.
In 2012 he helped coach the Eastern Province Kings to a Currie Cup Division One title. He then continued in his role with the Southern Kings in Super Rugby in 2013.
Mooar is expected to be in Invercargill on January 6 to meet Rugby Southland staff and other key people.