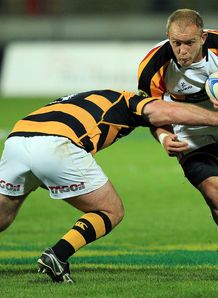 Waikato skipper Matt Vant Leven will miss the remainder of the season due to a finger injury which requires surgery.
The loose forward turned out against Otago last week when his side surrendered the Ranfurly Shield in a 26-19 defeat, but will take no further part in the Mooloo Men's campaign.
"The finger needs to be operated on so he'll be out for the rest of the ITM Cup," explained Waikato coach Johnny Walters.
"It's an injury he suffered during Super 15 and he's booked in for surgery so he was allowed to come back and play a couple of games."