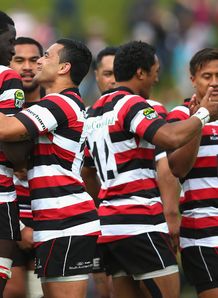 Last season's ITM Cup Championship winners Counties Manukau will open the 2013 ITM Cup competition against the Wellington Lions when the new season gets under way on August 15.
The match at Pukekohe's ECOLight Stadium is the very first of seven matches in Week One of the nine-week season.
The first week of competition will see defending champions Canterbury take on Taranaki while Hawke's Bay host provincial neighbours Manawatu.
In the South Island, Southland host Tasman, and the season's first Ranfurly Shield challenge will see the Northland have the first tilt at wrestling the Log o' Wood off Waikato.
The first week's action closes out with the traditional Battle of the Bridge between Auckland and North Harbour, followed by Otago taking on Bay of Plenty in Dunedin.
"We have largely retained the competition format of the last few years, although matches will be played from Wednesday to Sunday for most of the competition," said Sorensen.
"Every team will play a double header (two games in the same week) once during the season."
If Waikato retain their hold on the Shield they will face challenges from Northland (Week 1), Otago (Week 2), Auckland (Week 5), Wellington (Week 7) and the ultimate derby match against Taranaki - the team that handed the Shield to Waikato last year.
The ITM Cup Championship final - the promotion and relegation decider - will be played on October 25, while the Premiership final will be played on October 26.