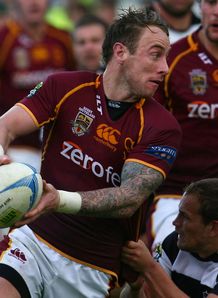 Southland bagged their first win of 2012 after beating Hawke's Bay 35-7 in Invercargill on Sunday.
After holding a slender 9-7 lead at the break, Southland rallied in the second half to score four converted tries.
Hawke's Bay have now lost four matches this season and seem destined for relegation.
The scorers:
For Southland:
Tries: Mackintosh, Rutledge, Cornforth, Bates
Cons: Eade, McKenzie 2
Pens: Eade 3
For Hawke's Bay:
Try: Barone
Con: Waenga