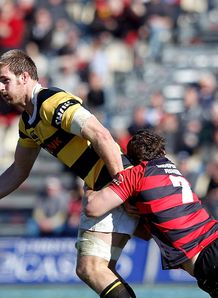 Canterbury prop Joe Moody is confident his team has what it takes to beat Taranaki and return to Christchuch with the Ranfurly Shield.
After bringing Wellington's unbeaten run in the competition to an end, the four-time ITM Cup defending champions next assignment is to challenge Taranaki for the Log o' Wood in New Plymouth on Saturday.
Canterbury surrendered the Shield to Southland last season, and will be hoping to get their hands back on the prized trophy.
"This will be a different kettle of fish and Taranaki respect the Shield and have a lot of experience in their side," Moody told Sportal.
"It definitely will be a very good game but I believe we can bring the Shield home."