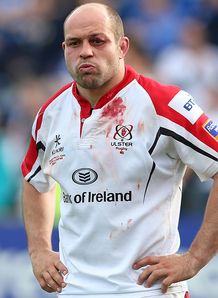 Related links
Teams
Ulster hooker Rory Best is desperate for the province to add the Heineken Cup trophy to Ireland's recent Six Nations triumph.
It was a feat rivals Leinster achieved in 2009, after Ireland claimed an historic Grand Slam in that year's tournament. And Best is confident the men from Belfast can emulate their Dublin counterparts five years on.
"We've seen it in the past with Munster and Leinster," Best told the Belfast Telegraph.
"In 2009 Leinster really used that to catapult themselves forward and they went on to win the European Cup. They had that unbelievable performance against Munster in the semis.
"A lot of that came from having had so many involved in the Grand Slam. The general swagger that you get from having been involved in something like that gives you a huge boost."
The hooker, who enjoyed another sterling Six Nations campaign this year, urged those in the Ulster squad who were part of the national team's glory to transfer their form and intensity to the domestic and European scene.
"We need to bring that confidence back in with us and harness it," added Best.
"Obviously we have to make sure that we're not a little bit over the top with it, but I think - especially from an Ulster point of view - a little bit of confidence isn't a bad thing because too many times we've been almost apologetic for being good.
"I don't think we need to be apologetic any more. We're good because we have good players, but we also have good players who work hard to try and be the best they can."