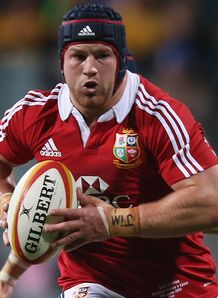 Related links
Teams
Also see
Munster and Ireland legend Ronan O'Gara has urged Sean O'Brien to stay with Leinster but can see why Jamie Heaslip may move to France.
The Racing Métro coach, who played for Munster his whole career, reckons Heaslip is better suited for a switch to a Top 14 team at the current time.
On the flip side, the former international ten has revealed that on a purely playing side, O'Brien would be better served remaining at Leinster.
"I think the setup in Ireland is fantastic," O'Gara explained to Sky Sports News on Wednesday.
"They are two separate cases. I think Sean O'Brien is 26 and has 30 caps for Ireland while Jamie Heaslip is 30 and has 60 caps so you're not comparing like with like.
"Jamie is very durable and could easily stand up to the move and maybe it is time for him to make the best of his career and what's best for him financially and set himself up for the future.
"I think he has given everything to Leinster and Ireland so there comes a time where maybe yes he needs to do this.
The kicking coach added: "I think that someone like Sean O'Brien the same can apply in four years time. He doesn't need to make the move now. But, we're not privy to the deal that has been put on the table and he could be set up for a great career when rugby does end.
"These two players will attract the best of clubs and Toulon may appeal to them because there's a cultural change there but there's two separate arguments for both of them."