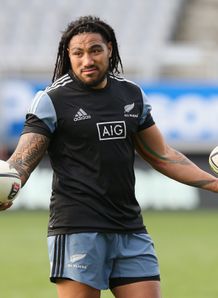 Related links
Teams
Ma'a Nonu may use an out clause in his contract with the Blues in order to return to Wellington to play for the Hurricanes.
The All Blacks star started out with the Hurricanes in 2003, spending eight years with the franchise before two stints with the Blues and a year with the Highlanders.
Now 32, Nonu is said to be leaning towards returning to Wellington in order to be closer to his family according to reports in New Zealand.
Nonu has also spent a season in Japan and with the Rugby World Cup next year will not be leaving the country - but a move away from Auckland is possible.
Blues head coach John Kirwan revealed that the option was there for Nonu to leave the franchise at the end of the season.
"He does have an out, but we're concentrating on the Crusaders and we'll talk about those things in the next couple of weeks," Kirwan told the NZ Herald.
"Ma'a has signed with us for two years. He's playing exceptionally well, we're really happy with him.
"We want him to stay so we're sort of cruising along hoping he'll be with us for next year, which is what he's got in his contract."