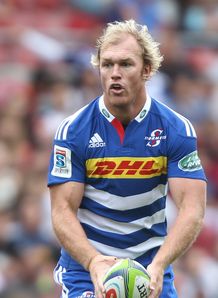 Related links
Teams
Also see
Stormers and South Africa flanker Schalk Burger has signed a two-year contract with Japanese side Suntory Goliath.
It has been confirmed that Burger will leave the Stormers and Western Province after returning to action this season follow a major injury layoff.
The 31-year-old's recent good form has seen him regain a place in the Springbok squad for the upcoming matches against a World XV in Cape Town before Tests against Wales and Scotland.
Burger will return to play Super Rugby next year with the Stormers but his time in Japan will begin in August, as he fulfils a major career ambition.
"Rugby offers great opportunities to travel and expand your horizons," Burger told SuperSport.
"Japan ticks all the boxes: it will be hosting the World Cup in 2019, it has an ambitious rugby programme and it's an exotic location that will take me out of my comfort zone.
"I'm looking forward to the change and I'm also looking forward to learning new things. I will have my family along too, which will make the transition a lot easier."
Players who have turned out for Suntory in the past include Danie Rossouw, George Smith and currently Fourie Du Preez.
"First of all, I think everybody would agree with me when I say that Schalk Burger has been one of WP Rugby's most loyal sons of the modern professional rugby era," said WPRFU President Thelo Wakefield.
"Schalk has put his body on the line for DHL Western Province and the DHL Stormers since 2003. He has never had a professional rugby contract anywhere else, so he goes on this adventure (to Japan) with our blessing.
"We wish him, his wife Michele and their sons the best of luck, but we also look forward to welcoming them back next year," added Wakefield