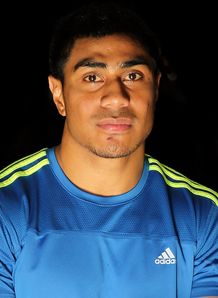 Related links
Also see
All Blacks head coach Steve Hansen has heaped praise on uncapped centre sensation Malakai Fekitoa ahead of facing England.
Praising the 22-year-old's quick adaption to New Zealand's training, Hansen dropped his biggest hint yet that Fekitoa will Stuart Lancaster's side next month.
Fekitoa was forced to leave the Blues due to a lack of playing opportunities and is flourishing in Dunedin as a result, scoring six tries and beating more defenders (48) than any other player in Super Rugby.
Seen as an alternative option to Conrad Smith at outside centre, Hansen didn't hold back when he described Fekitoa's form as "sensational".
"I've been really impressed with Malakai, he's a really sharp learner," said Hansen.
"You only have to tell him something once and he seems to pick it up pretty smartly.
"His form's sensational. I don't think there will be too much of a surprise when it comes to him next week."
Hansen has also been closely observing the progress of Nathan Harris and Liam Coltman during training, with both of the young hookers next in line to play for New Zealand.
"Both have been good. We're very encouraged by what we've seen," added Hansen.
"They are both very hungry to learn. They bring a pretty good skill set with them.
"It's just a matter of us working out whether we believe they are ready to go. If we do then we'll take three hookers (in the squad). If we don't and we want to give them a bit more time then we'll only take two."