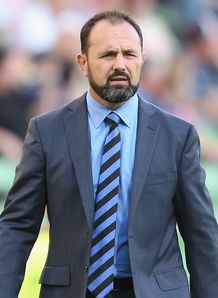 Force boss Michael Foley admitted the Rebels disrupted his side's flow and made building momentum tricky during their 22-16 loss at AAMI Park on Friday.
The defeat brought an end to the Perth side's historic five game winning streak that had catapulted them up to fourth place in the overall standings.
But a Scott Higginbotham try coupled with 17 points from the boot of Jason Woodward helped the Rebels to victory this weekend, a late Nick Cummins score salvaging a losing bonus point for Foley's men.
The former Wallabies hooker was left frustrated as the hosts stifled his side's attacking efforts, but refused to make excuses for a below-par performance after a super run of results.
"We weren't able to get enough momentum in the early stages of the game and that took its toll in the back stages," admitted Foley.
"We had to do a lot of work than what we should have to make up for the things we weren't doing proactively.
"There might be mitigating factors but we have to overlook those and know we could have done better."
Rebels skipper Higginbotham, on the other hand, was delighted that the Melbourne outfit were able to put an end to a disappointing string of results, praising the efforts of those up front in particular.
"The scrum was fantastic and we really built on that," said Higginbotham.
"The boys had a tough time in New Zealand so to come back here and really put it on, it was good for them.
"It was time for us to get a win."