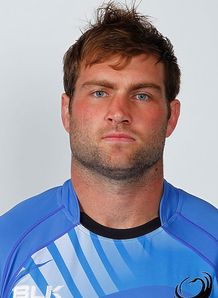 Western Force back-row Ben McCalman believes that the Perth outfit's porous defence can be improved quickly.
After being well beaten 43-21 by the Waratahs on Sunday there are major concerns regarding how the Force will shape up this season in the Australian Conference.
Too often the visitors' defence left huge gaps for the likes of Israel Folau to exploit, with the 'Tahs scoring six tries.
Set to face last season's finalists the Brumbies at home on Saturday, McCalman has stated that the Force squad remains positive and that the problems can be addressed swiftly.
"We're remaining very positive," said McCalman.
"I'm not too worried at the moment. The defence is something we feel we can turn around in a short space of time.
"We just have to work on spacing and trusting the player either side of you. It's something we've done really well in the past, so it's not a huge problem for us.
"There's a very high expectations within the group. We're not happy with how we played, especially in defence.
"Scoring 21 points - ideally a few more would be perfect. But giving a team like that 40 points - it's going to be hard to beat."