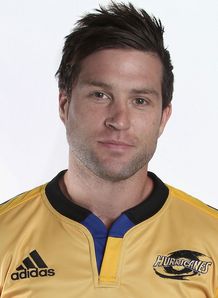 Hurricanes back Cory Jane has revealed his side has been enduring 9pm to 9am sessions as their pre-season training moves up through the gears.
In a session dubbed "the longest day", they went through a boot camp that began at Rugby League Park in Newtown, with Jane saying it was tough.
"The hardest thing was the army fellahs were treating us like kids, yelling at us to keep us up, but I guess that's part of it," the All Black finisher told stuff.co.nz after a camp that pushed players' minds and bodies to the limit.
"It was hard work but the boys stuck at it."
Jane added: "This is all about mental toughness...it is just testing how strong your mind is. The end of the game is where it really comes in - the last 10 to 20 minutes where the game's getting tough, things aren't going right, you look back at this kind of camp and think you keep sticking at it, keep working hard and don't give in."
What made things worse for the Hurricanes following that gruelling session was the prospect of writing an essay, something that didn't sit well with Jane.
"That was an absolute joke because I was tired and I failed school for a reason. I got in there and I was losing the plot as soon as I found out we were going to have to do a 500-word essay," he said.
"It (what I wrote) had nothing to do with the question, I just thought I'd better write something down on paper. I've heard that a few of the essays were good that the guys wrote - but mine was terrible."