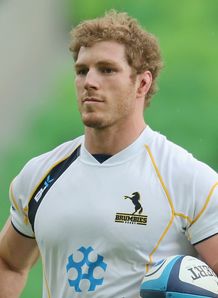 Wallabies flanker David Pocock will return from a 10-month injury absence in a Super Rugby trial match for the Brumbies against the Highlanders on Friday.
Pocock hasn't played since he ruptured the anterior cruciate ligament in his knee during a match against the Waratahs in March 2013.
The open side flanker, who captained Australia in 2012, said "it's the first big surgery I've had, but the Brumbies have such a good rehab' program and I'm very confident with where I'm at and it's all mental now. I'm nervous, but I'm more excited."