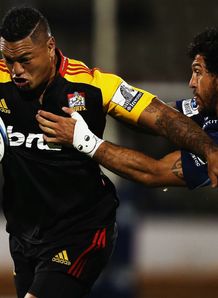 A decision on Chiefs hooker Hika Elliot's long-term rugby future is yet to be made following a serious neck injury.
The 27-year-old underwent surgery in December after returning from the New Zealand Maori tour to North America, by the end of which he was struggling to walk.
Elliot trained with the Chiefs on Tuesday, but it is not yet clear if he will play any part in the defending champions' Super Rugby campaign in 2014. Enforced retirement is a possibility.
"Hika's seeing our medical staff and he'll see his surgeon in a couple of weeks' time," Chiefs assistant coach Tom Coventry told Newstalk.
"So we'll get a heads up about where he's at in the next couple of weeks, and then make an accurate decision."
Meanwhile, a decision on centre Robbie Fruean's return from heart surgery remains with the surgeon. The former Crusader is not yet in contact training, but his conditioning is good according to Coventry.