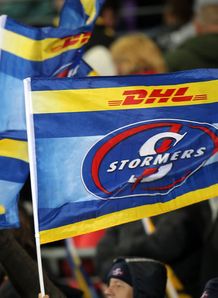 Related links
Teams
The Stormers will face a SANZAR disciplinary hearing in relation to an incident during their match against the Hurricanes, according to reports
SANZAR are said to be investigating a case of "match day misconduct" against the Cape franchise, but neither the governing body nor the Stormers would offer further details.
Reports in the New Zealand suggested it related to verbal abuse of officials during the match in Palmerston North.
"As this matter is before a Sanzar judicial officer, no further comment will be made at this time," read a SANZAR statement.
While SANZAR refused to elaborate on the nature of the offence, media reports said an assistant referee was abused by members of the Stormers' management who were standing on the field, near the reserves benches.
John Knowles, chief executive of the Manawatu Rugby Union which hosted the match, told reporters "the matter was reported through the referees group."
SANZAR is reported to have conducted interviews with the referees, officials of the game - which the Stormers won 18-16 - and witnesses to the incident.
The Stormers are in 10th place in the Super Rugby standings and play the Waratahs in Sydney on Saturday.