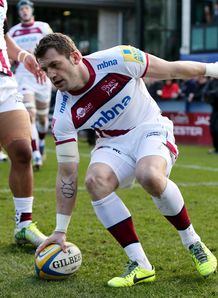 Related links
Teams
Sale Sharks have joined the growing list of Aviva Premiership clubs posting a seven-figure loss for last season's running.
The Sharks announced pre-tax losses of £2.4 million for 2012-13, roughly twice what the club lost in 2011-12, with turnover dropping from £7.5 million in 2012 to £6.2 million in 2013.
Sale are good company too, with the likes of Saracens, London Wasps, Bath and Worcester Warriors all posting losses for last season - this is a broad spectrum of teams in terms of both resources and league position.
Sale, who occupy sixth place in the Premiership, have the financial backing of property mogul Bryan Kennedy, who has guaranteed funding for at least anothr year.
"The company continues to benefit from its financial support of its shareholders, without which we would be unable to prepare these accounts on a going concern basis," read a club statement.
The announcement has fueled the fire among domestic rivals who run a more sustainable ship, and feel aggrieved that clubs can continue to function while losing so much money.
"We run Sandy Park as a business, which means we run at a profit," said Exeter Chiefs chief executive Tony Rowe.
"If we can't run at a profit then we shouldn't be in business. It does feel a bit unfair that other people can buy players and run sporting businesses as a tax loss. But things come home and bite you on the bum at some stage."