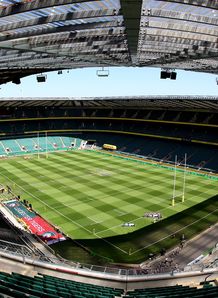 Premiership Rugby have denied speculation that the Aviva Premiership Final will be moved from May to February.
Reports earlier on Tuesday suggested that the final would be switched to make way for a new European competition running from March through to June.
The English league governing body and the French equivalent, the LNR, have both made clear their desires to leave the Heineken Cup over the last week.
With uncertainty still reigning over the future of the European rugby, Premiership Rugby have however swiftly denied any talk of finishing the Premiership season before the beginning of the Six Nations.
"There is no proposal to move the Aviva Premiership Rugby to end of January, before the Six Nations," read a statement.
"Premiership Rugby is our primary competition and we are committed to the Premiership Final being the last match of the season, as it has been for many years. We want more Premiership Rugby after the Six Nations, not less."