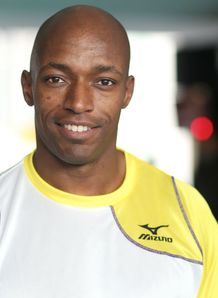 Related links
Teams
Also see
According to a report in The Citizen, Gloucester have appointed Olympic champion Marlon Devonish as speed coach going into the 2013/14 season.
The 37-year-old, who has retired from athletics, has impressed strength and conditioning coach Paddy Anson enough to be brought to Kingsholm.
"I'm going to teach them how to run quickly," Devonish told the Gloucester newspaper.
"They are a great bunch of guys, really coherent and willing to learn. It's really exciting to work with them and I am expecting them to get a lot quicker.
"You'll see it on the pitch. These guys will be shining. There is talent there. They will all be running quicker."