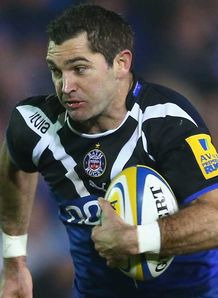 Related links
Teams
Bath fly-half Stephen Donald has admitted switching to Northern Hemisphere rugby has been like learning a new version of the sport.
The 2011 Rugby World Cup winner arrived at the club after kicking the winning points in last year's final, before enduring a tough first season in English rugby as he adapted to his new surroundings.
Now under the direction of Gary Gold, Donald understands how the game needs to be played in the Aviva Premiership and is improving on a weekly basis.
"It's a different sort of footie and Gary said to me from day one that I was going to have to control the game a lot more with my boot than I've ever done in my life," said Donald to the Western Daily Press.
"It's been quite enjoyable learning a new art to rugby, which the Premiership is.
"I think I'm slowly getting used to what it's about. The sort of football we played against Harlequins on Friday isn't the sort of thing you'd play in the Super 15, but it's quite enjoyable too."
Bath picked up a memorable win over Aviva Premiership leaders Harlequins last Friday, with Donald managing the difficult conditions to great effect.
"I'm just glad about the result," added Donald.
"The boys fronted up big time and it was always going to be one of those days where there weren't too many tries. I had to kick well and I was fortunate enough to do so.
"I had a chat with Nick (Evans) before and after the game and it was the first time I'd seen him since I've been over here. He's been the premier five-eight in the Premiership over the past five years, so it was good to come up against him.
"We composed ourselves well against Quins and we got the job done. It was a good confidence-booster which showed the lads we can get the result against this quality opposition."