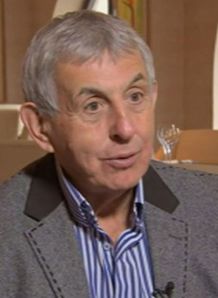 Related links
Teams
Also see
Sir Ian McGeechan believes removing the fear of relegation could revolutionise the game in the English Premiership.
The former Wasps, Bath and British & Irish Lions boss and has been jointly-tasked with leading a performance review of England elite rugby.
Along with former UK Sport performance director Peter Keen, McGeechan - who is also the chairman of Leeds Carnegie - has been commissioned by the RFU to come up with a blueprint to improve English Test rugby.
His ideas on the game at club level will not form part of the review but 'Geech' feels the fear of relegation has contributed to Premiership games being too negative and believes club rugby in England would benefit from following the example of Super Rugby.
"There is an argument, and I know people disagree with me, that if you want rugby to be the best product then you don't have relegation," said McGeechan.
"If you want club rugby to be the best business then you give it time as a business to establish itself.
"It may not be just 12 clubs, if there are 14 or 15 clubs that are set up to be professional in the right way why not make a 15-club league?
"And then say for five years 'this is our business, we want to make it work, coaches - we want an attractive positive game, there's no fear of relegation. There's no kicking the leather off the ball and only playing 20 metres out from your opponents' line'.
"Then there would be no reason not to put the best product out on the field and that is one of the advantages the Super 15 has.
"They can do that without inhibition and you challenge players in a different way.
"The nitty-gritty of the Premiership is that it is a tough competition. Speak to some of the southern hemisphere players and it is the toughest competition you can play in because week in and week out you are working very hard to win games and it is very competitive.
"But are you getting the best product out of that or could it be better?
"Sometimes we have to have a more open mind about it.
"Remove relegation for that period and that gives five years for Championship clubs to get the model right and have the right facilities and infrastructure if they want to be a Premiership club.
"Or if you keep relegation, have the bottom club playing off against the top club in the Championship."
McGeechan and Keen will deliver their recommendations to the RFU before the end of the year. The former Scotland international welcomed the different perspective Keen's involvement brought.
"I can see why British Cycling has got to where it has when you see he was the instigator, and why a number of Olympic sports have delivered when you have someone like him looking at their performance programmes," said McGeechan.
"You have to look at everything in context, team sports are more than just knocking a hundredth of a second off a performance - in cycling or athletics that can mean the difference between a gold medal and being off the podium.
"Our review is looking at a positive way which collectively, within all the constraints and parameters, is the best way of taking the English game forward at the top end."