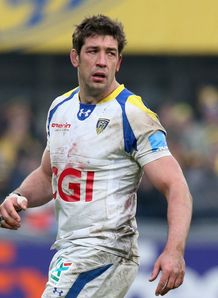 Related links
Also see
Clermont lock Nathan Hines admits that last season's loss in the Heineken Cup final to Toulon remains a sore point.
Viewed by most as the better team in last year's final, Clermont somehow lost in a defeat that landed a knockout mental blow on their season.
The following week les Jaunards crashed out of the Top 14 semi-finals to future champions Castres, with Hines stating that the pain of the loss in Dublin the week before was too difficult to recover from in such a short space of time.
"We thought we would be in with a chance in the last couple of years and we fell short, agonisingly short," Hines told the Telegraph.
"We were disappointed with the way we played in that final, especially in the last 20 minutes. It was a serious blow.
"The evidence was shown the week after against Castres. Mentally we weren't there.
"It was too hard to get over and we dropped our bundle against Castres. I think if we'd won the final the week before I think we would have breezed past Castres."
Now Clermont are back in the final four in Europe, travelling to Twickenham to face Saracens next Saturday.
Hines will go toe-to-toe with Steve Borthwick, the Saracens stalwart who will retire at the end of the season and for whom Hines has plenty of respect.
"It's a sad day when any player retires and I'm trying to prolong it for as long as I can," stated Hines.
"He's a great player and a great leader. He is their go-to guy.
"They are streets ahead in the Premiership and they will be trying to do the best they can for him."