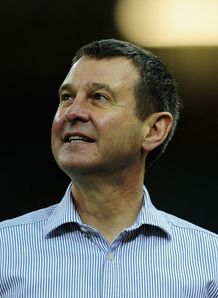 A statement released on Tuesday following a meeting in Paris between Six Nations stakeholders indicated progress towards a solution.
Members of the Six Nations Unions, along with representatives from the LNR, Premier Rugby Limited and Regional Rugby Wales, met to seek an answer to the current European crisis.
"A positive meeting took place in Paris today between the Six Nations Unions and Club representatives from LNR, PRL and RRW," read a statement.
"The meeting was constructive and progress was made, with all parties working towards a European competition."
The Welsh Rugby Union, who are currently at war with the Regions regarding in which competition the Ospreys, Scarlets, Blues and Dragons will play next season, released their own statement confirming progress had been made.
"The Welsh Rugby Union is pleased at the progress made at today's Six Nations meeting in Paris towards agreement for the European competition structure from next season," read a statement.
"Representatives of the WRU described the meeting of stakeholder nations and clubs as positive and constructive.
"The WRU continues to remain confident that the progress now achieved could lead to a positive outcome for all stakeholders.
"The WRU delegation at today's Paris meeting was Group Chief Executive, Roger Lewis, WRU Chairman, David Pickering and Group Finance Director, Steve Phillips.
"Representatives of the French and English clubs and the Welsh Regions were also in attendance.
"The cautious optimism is based on a detailed structure of actions to be pursued immediately."
Five of the six Unions, the RFU excluded, have pledged their allegiance to a 20-team European competition run by the ERC for next season to replace the current Heineken Cup structure.