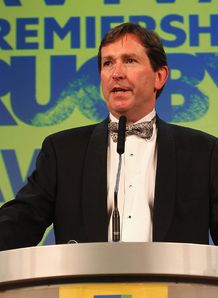 Premiership Rugby's chief executive Mark McCafferty has admitted it is unlikely English clubs will compete in European competition next season.
After last Thursday's announcement from Ligue Nationale de Rugby that French outfits would not partake in the proposed Rugby Champions Cup, instead supporting a 20-team competition that involved Irish, Welsh, Scottish and Italian clubs, the ongoing European saga took yet another twist.
And Press Association Sport understands that talks are set for the coming week as Premiership Rugby's major shareholders discuss the issue.
"That's the most likely outcome," McCafferty revealed to the Sunday Telegraph, when asked if English clubs would not play in Europe next term.
"It's the clubs' call on that, but from my perspective I can't see at the moment how it would be feasible for us to be in 2014-15 European competitions, if the unions, as they have said, are going to run a 20-team competition through ERC.
"We knew the French union was putting the French clubs under a lot of pressure.
"Those clubs are on a very tight timetable with regards to the signing of their new agreement with the French union and for their own domestic TV rights deal. But we were not pleased with the way it came out all of a sudden.
"I think the French clubs will say they won't play and the French union will tell six of them they have to play in this 20-team competition."