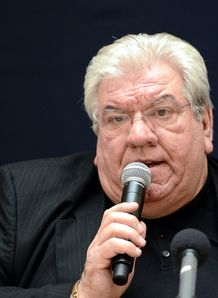 Related links
Also see
Top 14 boss Paul Goze said he has no concerns about the future of European club competitions, despite talks on a new format having stalled.
"In the negotiations for the European Cups, there are always difficult moments and barriers," the National Rugby League (LNR) president said in an interview.
"However everybody in European rugby, the Scottish, Irish, Welsh, English, Italians and us (French) need the European Cups.
"We cannot forsee that these barriers will continue.
"The negotiations will be difficult as always but I am not worried about the long-term outcome.
"All parties will be able to agree before the deadline to ensure that after 2014 the competition will continue to be one of rugby's forces.
"We have taken ideas forward and the positions are on the table. In all negotiations there can be small alterations that can unblock the situation."
French and English teams are pushing for a system that includes between 20 to 24 clubs with a qualifying system that relates to the respective league standings (top six qualify).
But teams from the Republic of Ireland, Scotland and Wales could be hit most if the new deal goes ahead while the French also want to adjust the European calendar and finish the campaign by the end of April in order for their teams to be able to concentrate on the final phase of their premier domestic competition the Top 14.
The next round of meetings are set for February 6, 2013.