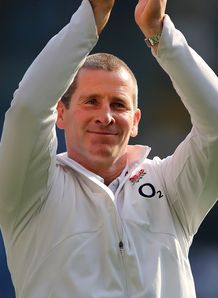 England head coach Stuart Lancaster congratulated Ireland on claiming the 2014 Six Nations title after they beat France 22-20 in Paris on Saturday.
With the English having won handsomely - but not enough to apply maximum pressure on Ireland - against Italy earlier in the day, Ireland knew they only had to win against France to be champions.
They managed just that at the Stade de France for their first title since 2009, with Lancaster quick to praise them on their impressive achievement.
"Credit to Ireland - they are deserved winners and it's a fitting finale and send-off for Brian O'Driscoll, a legend of the game whom everyone in this squad respects massively. We always knew this was going to be one of the tightest RBS 6 Nations and go down to the wire," he said from Rome.
"I am very proud of what we have achieved over the tournament, both in how this young group has developed and also our intent to play attacking rugby. We have fielded 28 players but it's been a whole squad effort from players, coaches and management. I'd also include the supporters in that, both at Twickenham and away, because they have been brilliant and bought into what we are trying to achieve.
"With other guys coming back from injury we are massively excited about the New Zealand tour which will give us further options to grow as a team."