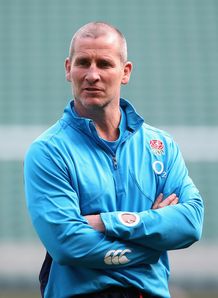 England head coach Stuart Lancaster believes his team are ready to take down two-time champions Wales on Sunday at Twickenham.
Both sides are tied on four points having picked up two wins from their opening three matches.
Lancaster is hoping that the Twickenham crowd will help recreate the booming atmosphere present during the 13-10 win over Ireland two weeks ago.
"All the talking is fine but we have to make sure we deliver on the field," said Lancaster.
"It's a big game, a tough game, but we think we're ready."
"I think it's fantastic to go back to Twickenham. There was an unbelievable atmosphere against Ireland and this week will be right up there as well.
"It definitely gives us an extra lift and that's what we want against another experienced, high-quality side, who are looking to defend their title.
"Hopefully, we'll give performances like we did against Ireland."
Lancaster however has acknowledged the number of talented players in the Welsh side, with 11 British and Irish Lions set to start on Sunday.
"Looking at the quality of their team, they are full of British Lions. We don't have so many but, come the day, let's see what happens," added Lancaster.
"In November they didn't quite get the results they wanted but, against France, they showed that on their day they can be a world-class team and I'm sure they will come ready on Sunday.
"We respect them and they have got more to their game than people give them credit for. The gain line is important but I'd be surprised if they don't have a few tricks up their sleeve as well.
"We have an opportunity to play against a team that is strong in lots of areas. We have a chance to test ourselves."