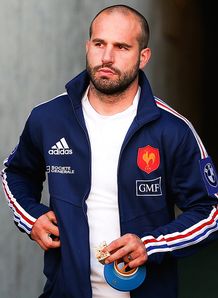 Related links
Teams
Toulon half-back Frédéric Michalak has set his sights on playing for Les Bleus in the 2015 Rugby World Cup after a good recent run in the Top 14.
The 31-year-old, who has 59 caps to his name, has had two spells away from his home nation when he played in South Africa for the Sharks.
But having settled back into Top 14 rugby and enjoying his rugby at Toulon, he is hopeful of mirroring this revival in an international shirt.
"At 31 years of age, I have not got 10 years left in my career," he said.
"My goal is clear: to go to the World Cup. And I don't just want to go there, but to win it."
Michalak said he was enjoying his rugby at the moment, and happy to be staying at Toulon.
"That's important for me," he said.
"I'm physically good, I no longer have any injury problems and that allows me to be at 100 percent and play without any hang-ups.
"I'm happy to be in form at this time of the season, in the final stretch. I'm loving it at fly-half and, with my experience, it's a position in which I'm at ease.
"In any case, I'm hungry to win and the desire to win titles with Toulon."
He added: "I'm chuffed to be staying with Toulon, which continues to grow bigger and which has the goal of being at the highest level for a long time.
"I also have ambitions to be in the running for the France team."