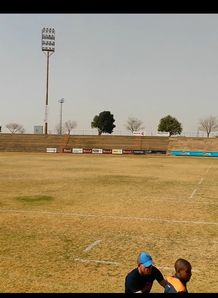 Related links
Teams
Who has the biggest boot in world rugby? Frans Steyn? Look out for another canon boot coming out of Bloemfontein.
Cheetahs U19 wing Gerrie Labuschagne can hit the target from 80m. For real.
Don't believe it? Have a look at the video below, where Labuschagne slots one from inside his 22m area at Shimla Park stadium.
Bloemfontein is at an altitude of about 1,400 metres (4,600 ft) above sea level but it's still an incredible effort from a youngster.