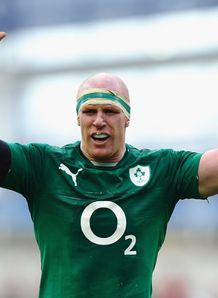 Related links
Teams
Ireland skipper Paul O'Connell expects another tough battle when his side face Argentina in their second Test in Tucuman on Saturday.
O'Connell had his first taste of playing in Argentina in Saturday's 29-17 win at Estadio Centenario and he was not surprised that his side had to fight hard to secure their first ever triumph on Argentinian soil.
But he feels the Six Nations champions battled because they were guilty of some basic mistakes.
"It was very hard going, we knew it was going to be physical which it was," said O'Connell.
"We didn't know we were going to be as inaccurate as we were. We put a lot of balls down and missed some tackles.
"They had some very big men, some really good footwork and they put us under a lot of pressure and it kind of thrived off our mistakes, we were unlucky not to score a try early in the first-half.
"And 30 seconds later we were lucky not to concede a try.
"So that's kind of the way they play and we knew that but I suppose we were intent on trying to stop that and we didn't do that.
"They put us under a lot of pressure, I think the result is great but the performance is disappointing."
O'Connell believes it's important that Ireland prepare well ahead of the second Test in order to wrap up their season in style.
"I think it's important to be able to try and play well without having a reference point, our last reference point was the France, a lot of the boys wouldn't have played in that game," he said.
"You look at what England did going down to New Zealand putting in a big performance against them, that's what we needed to do and we didn't do that.
"This gives us something to work on now and something to review over the next few days and knowing Joe Schmidt it will be a very tough review and hopefully our performance will improve next week."