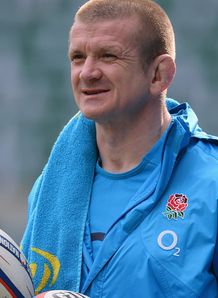 Related links
Teams
Also see
England forwards coach Graham Rowntree says his team will not employ gung-ho tactics at the Stadio Olimpico on Saturday.
Stuart Lancaster's men go into their final Six Nations game against Italy with a chance of winning the title, but Ireland's superior points difference means that they will be almost assured of glory if they overcome France.
Should Ireland win in Paris, England would need to beat Italy by at least 50 points to stand any chance of pipping them to the title, but Rowntree says his side will not fall into the trap of trying to play exansively too soon and will simply be targeting victory.
"The Italian outfit are a bit like France. They're not small, they're big guys, and a lot of them are playing in France," said the England forwards coach on Tuesday.
"Not many teams go over there and push them around and they've had moments in this Six Nations. They're big men. We'll have to play well on Saturday to beat them and that's all we're focusing on - beating them.
"A lot has been said about the scoreline, but we're going over there to beat them. There aren't many teams who have gone over there and smashed Italy. They just don't let you do that.
"We've not spoken about points difference. Let's do what we need to do to win the game. Everything else will take care of itself. I mean that."