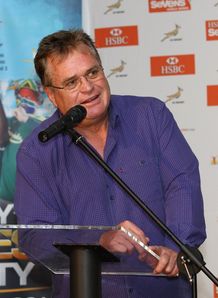 Related links
Teams
Eastern Province Rugby have cancelled all matches scheduled for this weekend after claims of 'harassment' from the Referees Society.
Officials raised concerns over growing verbal and physical threats, including being spat on and needing to be protected by players at matches.
As a result, all fixtures have been cancelled for the upcoming weekend.
"We initially received a notification from the Referees Society today (Wednesday) that they were downing tools due to the ongoing harassment that their members were exposed to at club games," EPRU President, Cheeky Watson, told Sport24.
"While we do not condone the method in which the referees dealt with the issue - as we have protocols in place to deal with such matters - following discussions held with representatives from the referees we have decided to cancel all games this coming weekend in sympathy with their concerns.
"We as a union feel that this is simply unacceptable and will not condone this type of behaviour in any form whatsoever.
"We have already notified the clubs that all games for this coming weekend have been cancelled and have called on the clubs to address the issue of the abuse towards referees as a matter of urgency.
"We have also made it clear that, going forward, any club that fails to address this matter will face the harshest of actions which the union can impose."