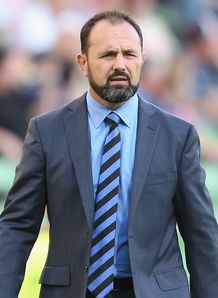 Related links
Teams
Force boss Michael Foley called his side's attitude into question after they went down 24-8 to the Stormers in Cape Town.
Foley's high-flying side are set to drop out of the top six if the Waratahs triumph over the Lions on Sunday, though can still be proud of an excellent Super Rugby campaign so far.
Their opponents on Saturday, the struggling Stormers, had failed to muster much in the way of attacking penetration until recent weeks, and their victory - just their fourth of the season - was marred somewhat by their inability to bag a fourth try and a bonus point during the second half.
"I think tonight we were off from the start, and then when the opportunities came our way, we weren't able to be accurate enough to take them," Foley told AAP.
"I thought the issue tonight was we were slightly off in attitude and they weren't.
"They were right up for it and that was pretty much the difference in the game.
"The bad thing about it was that it cost us the game, the good thing about it is that it's something we can address."