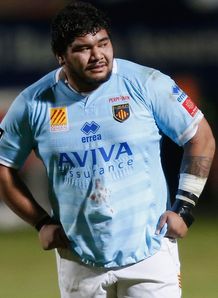 After Romain Taofifenua's move to Toulon was announced shortly after Perpignan were relegated, his brother Sébastien has also left.
The 22-year-old prop is reportedly on his way to Bordeaux-Bègles next season, according to Sud Ouest.
Like his brother, Taofifenua had a relegation clause in his contract which he allows him to stay in the Top 14.
Joining Bordeaux-Bègles on a two-year deal, Taofifenua is yet to be capped by France while his brother Romain has been twice.
USAP were relegated to the ProD2 for the first time in their 103-year history last weekend.
A number of players are expected to leave the club, with Camille Lopez linked with Clermont and Sébastien Vahaamahina, Guilhem Guirado, Luke Narraway and Daniel Leo all confirmed departures.