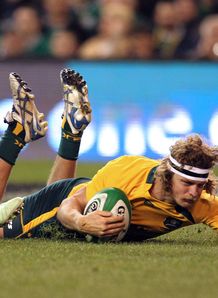 When thinking about who is the most entertaining man in rugby, Force and Wallaby winger Nick Cummins springs to mind. Here are 10 reasons why.
From interviewing team-mates after games to his videos on YouTube, the comical finisher always gets a laugh and has built up quite a following.
So our friends over at Bleacher Report have put together a host of reasons why Cummins is such a one-off character. Click here to check it out!