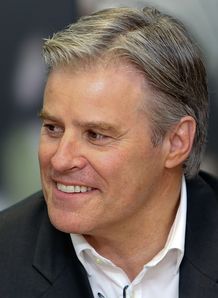 It has emerged that, with the 2016 Rio Olympic Games on the horizon, more Brazilians than ever are taking up the sport of rugby.
Confederacao Brasileira de Rugby (CBRu), in conjunction with the Rio 2016 organising committee's education department, has been introducing rugby to Rio de Janeiro's public schools.
The schools' physical education teachers have been specially trained by CBRu, and are now passing on the skills of the game to their pupils.
Together with the IRB's Get Into Rugby mass participation programme, the education drive has seen over 10,000 new players in Brazil since April - nearly half of whom are female.
These numbers offer a sizeable boost to Brazil's current player numbers of around 16,000, and it is hoped more locals will be inspired to join up and follow Rugby Sevens at Rio 2016.
PE teacher Lucia Imbrosio was among those tasked with introducing rugby to her students.
"It was love at first sight," Imbrosio told the IRB website.
"The children really identify with the sport. It makes them happy. Matches aren't quiet. On the contrary, they are very active. And at their age, running is what they enjoy the most.
"We started by providing lessons for sixth graders and we'll gradually introduce them to students from other grades. Also, because they see other children playing, the kids get curious and want to participate as well."
In addition, the captain of Brazil's male national team, Fernando Portugal, voiced his approval of the initiative.
"We're looking for new talents for the national team and there's nothing better than introducing the sport in Brazilian schools," said Portugal.
"I believe that we'll reap the benefits of this effort."