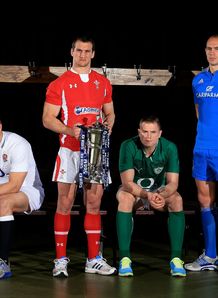 With the Six Nations set for kick-off this weekend, we've put together a guide to the tournament with all the fixture dates, kick-off times and a few stats too!
This week's edition of our FREE weekly newsletter, The Crooked Feed, includes a quick breakdown of each team's information.
We're also giving away a copy of Behind the Lions: Playing Rugby for the British & Irish Lions , a 432-page book which sees four esteemed rugby writers from each of the Home Nations delve to the heart of what it means to be a Lion, interviewing a vast array of former tourists to uncover the passion, pride and exhilaration experienced when wearing the famous red jersey.
Not a subscriber? Tut-tut! All you have to do is click here and sign up to receive our weekly email.
Enjoy!