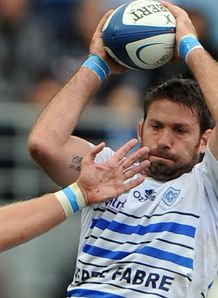 Top 14 strugglers Mont-de-Marsan have appointed former Scotland lock Scott Murray as their new forwards coach.
The club said in a statement that results this season had been unsatisfactory and that forwards coach Marc Dantin had been switched to other responsibilities.
Dantin was formerly coach of second division Perigueux before arriving at Mont-de-Marsan in southwest France in June.
He replaced Marc Dal Maso, who opted to stand aside after the club won promotion to the top flight.
36-year-old Murray, who was capped 87 times for Scotland, also joined Mont-de-Marsan in June as a player after three years at Montauban and Castres.