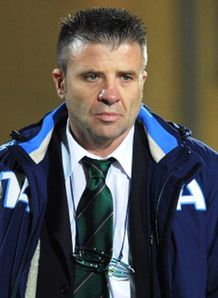 Related links
Teams
Zebre boss Andrea Cavinato wants his side to round off their most successful PRO12 season to date with victory over the Ospreys.
Zebre entered the 2013/14 campaign having never won a competitive match, but have taken their tally to four this season as well as two draws, with the introduction of ex-All Black scrum-half Brendon Leonard a major factor in their relative success.
Having beaten Cardiff Blues home and away, Cavinato's men also notched their first win over Scottish opposition last month with a 26-13 win over Edinburgh at Stadio XXV Aprile - their largest winning margin to date.
Now, with steady improvement the name of the game for Zebre, and the possibility of securing a Champions Cup slot next year by finishing above Italian rivals Treviso still a possibility, the head coach is targeting what would be a huge win over fifth-placed Ospreys on Thursday.
"The work is paying off and we are growing game by game, trying to correct our errors. Our ground, the Stadio XXV Aprile is no longer an easy place to go, every opponent has to know they have to play well to win," said Cavinato.
"Last time out against Edinburgh we came up against a very physical side that we had to contain and stand up to decisively. We used the ball well and the attack worked.
"Our aim is to improve in every game and create a Zebre style of rugby: with a team that no longer relies on individual exploits, but instead on the collective game.
"We're excited for the end of the season, now we've had a few extra days to prepare for the game against the Ospreys. It will be a great test for us to show our true worth against a quality opponent that will be motivated by the fight to reach the play-offs in the PRO12."