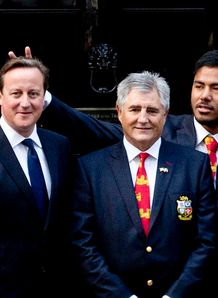 Related links
Also see
Unfortunately with the good and bad comes the ugly and in 2013 there were some howlers from players, officials and the press. Here are 25 of the best.
From the Meads Cup kick-off to Manu Tuilagi's bunny ears prank, here you will find things that made you smile and squirm in equal measure.
Our friends at Bleacher report have kindly put together their top 25. Click on this link to see.